Relocating to Greenville or Surrounding Areas?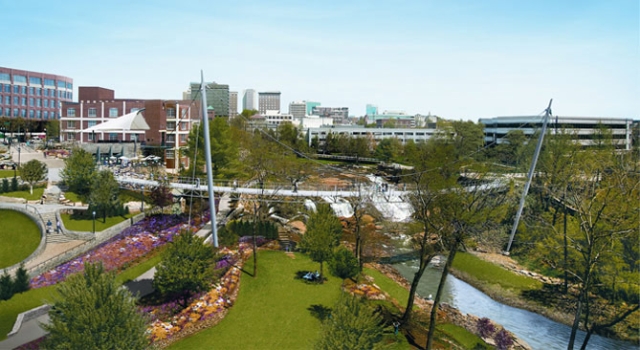 Welcome to Greenville, a city that lies in the gorgeous upstate part of South Carolina, with any location a short drive to the scenic Blue Ridge Foothills. This progressive area is one of the fastest growing regions of the country, yet it is still comfortably paced. Its broad-based economy includes textiles, manufacturing, banking and many international businesses. It offers a wide range of recreation from lakes & rivers, golf courses, & sports to concert halls & theatres. Housing choices are abundant and reasonable in a wide range of prices and styles. Let me show you what we have to offer! You'll like what you see!
If you are relocating to the Greenville or surrounding areas, visit the Resource Center/Links page to find what is most useful for you: Greenville area websites, moving help, school info & more. To get an idea of what homes are for sale in these areas, use the Advanced Greenville Metro Search page. You can also use our City Comparison tool to compare Greenville to the city you're moving from.
It is very important to work with a realtor that knows the area when relocating. I know Greenville well and can provide you with information about the Greenville area including homes for sale, demographics, and schooling. Simply fill out theContact Us form asking for Greenville area info and I will do the work for you. I'm looking forward to seeing you here!